As we continue to follow the Lord's leading together as a church, it's His intent that each of us would be equipped to be and to do what He has called us to. These groups are a great opportunity to make ourselves available to Him so that He can equip us to join Him in His work!

Are you looking for support and encouragement as a mom? This is the place for you! Join us at Moms Connect. At Moms Connect we want you to CONNECT with each other, CONNECT with a topic and CONNECT with God. Moms Connect meets every other Monday throughout the school year. Check out the church calendar to see when we are meeting again.
This year's theme is Take Courage to Encourage. Our goal is for every mom to find and give encouragement. Moms of all ages are welcome
"Leading Life-Changin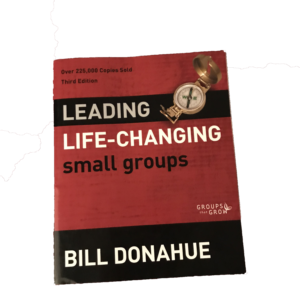 g Small Groups"by Bill Donahue, former Director of Leader Development & Group Life for Willow Creek Church. This nine week study teaches small group leaders the basics of leading a successful group. Regardless of whether a person is leading for the first time or has been doing so for years, these sessions will enable them to more effectively facilitate group discussion and to encourage and support group members in a way that leads to authentic and lasting life change.
Times to be announced.
If you are interested please contact Pastor Rod.