Adult Sunday School Classes
(All Sunday School classes meet at 10:30 a.m. after the morning worship service.)
"Go Deeper"
An ongoing class designed to develop and apply the text from the
Sunday morning sermon. Often there are questions or concerns people
have after hearing the message and would like the opportunity to
examine
those issues with others during an informal and interactive discussion.
Meets in the Fireside Room
"How to be a People Helper"
For those wishing they had more to offer to their hurting friends
or family members than a Bible verse or a prayer. Of course,
both of these are important, but often we are at a loss for words
as
to how
we can help others when they are going through difficult
times.
This class will offer some insights as to how we can
apply
Biblical truth
to real life problems.
"The Life of Christ"
Using all four gospels, we will be studying the life of Christ
chronologically
– looking at the gospels from the historical context
that the original audience would have understood them.
Meets in Pastor Larry's Office
"Every Sunday Prayer"
You are invited to participate in a time of structured prayer during the
Sunday School hour. Please join us at any time, whenever you can!
Meets in the Prayer/Conference Room
Looking Ahead . . .
As we move through the Fall quarter, we may offer
additional Adult Sunday School classes.
Please watch
for further information!

Please click on the above graphic for additional information about Grief Share.
Small Group Ministry
"Leading Life-Changin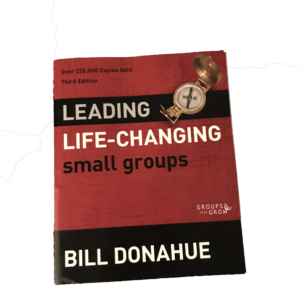 g Small Groups" by Bill Donahue, former Director of Leader Development & Group Life for Willow Creek Church. This nine week study teaches small group leaders the basics of leading a successful group. Regardless of whether a person is leading for the first time or has been doing so for years, these sessions will enable them to more effectively facilitate group discussion and to encourage and support group members in a way that leads to authentic and lasting life change.
Dates and times to be announced.
If you are interested please contact Pastor Rod.