First Baptist Church is affiliated with Converge Worldwide and Converge North Central.

Pastor Brian moved to Roseau in July of 2012 to serve as the Senior Pastor. He
is married to Brenda. They have three grown children; Ashley is married to Larry (they have three daughters (Ellie, Emma and Nora), Abby is married to Josh (they have two sons (Jaden and Liam), & Caleb is married to Brittany. Brian and Brenda have a passion for the family and desire to see families discipled and strengthened through prayer.
Brian has served churches in Colorado, South Dakota, Iowa and now Minnesota. He has served as a Youth Pastor, Senior Pastor, Family Life Pastor and now a Senior Pastor again. Brian has a passion to see God work in and through the local church to reach their community.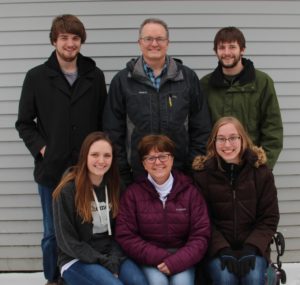 Pastor Rod was born and raised in Roseau where he and his wife Jackie were high school classmates and best friends. They have been married since 1988 and members of First Baptist since 1993. They have two children. Haley and her husband Ryan live in Moorhead. Jesse and his wife Makayla live in Fargo.
Rod has a Bachelor's degree in music, a Master of Divinity in Professional Ministries, and was trained and commissioned by Tentmakers Youth Ministry. He previously served a church in southern Minnesota and has been on staff at First Baptist twice before in addition to many years as a Deacon or Elder. He is a full-time Quality Analyst at Marvin Windows where he has worked since 1991, and has been serving First Baptist as part-time Spiritual Growth Pastor since June 2016. His passion is to equip the Body of Christ to be and to do what God has created and called them to.
Tim Price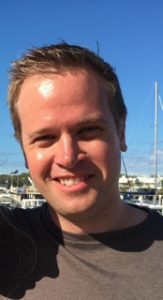 Pastor Tim moved from Australia to Roseau in September of 2017 to serve as the Youth Pastor. His parent's and sister's family live in Australia on the Gold Coast. Tim's heart is to see young people grow into Christ-like disciples with a passion for the Bible, loving others, and laying down their lives to spread the gospel.
Tim has a bachelor and graduate degree in education, a degree in theology, and began a Masters of Divinity in theology in 2016. He has served as a Pastoral Care and Christian Living teacher in Christian schools, and now enjoys being the Youth Pastor for First Baptist Church. Tim loves seeing young people equipped with Biblical knowledge, trained in their gifting, then active to be Jesus' hands and feet.