First Baptist Church is affiliated with Converge Worldwide and Converge North Central.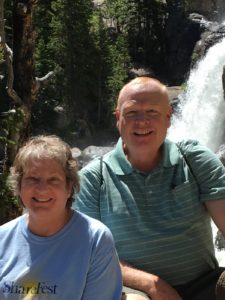 Larry Chell
Pastor Larry Chell is currently serving as the interim pastor at First Baptist Church in Roseau, MN. Larry has pastored 3 churches over the past 35 years since he graduated from Denver Seminary in 1982. He "officially " retired from full time ministry in 2015 but recently joined the team at Interim Pastor Ministry, whose goal is to help churches grow through pastoral transitions. He and his wife, Joyce, moved from their home in Montrose, Colorado in February, 2019 to be a part of this wonderful fellowship as they work to call a new Senior Pastor in the spring of 2020.

Larry and Joyce have 3 adult children, a son-in-law and 3 grandchildren and are currently engaged in the greatest pursuit life has to offer: growing in the grace and knowledge of Jesus.