As we continue to follow the Lord's leading together as a church, it's His intent that each of us would be equipped to be and to do what He has called us to. These groups are a great opportunity to make ourselves available to Him so that He can equip us to join Him in His work!
Women's Ministry
Women's Ministry Leadership Team
The Leadership Team members are:
Joyce Chell, Melissa Dunham, Alane Medicraft and Mary VandeWege
Prayer Partners
Prayer Partners is an opportunity to be paired with another woman
for the sole purpose of praying together. If you would like a prayer partner or
have questions, please call/text 218-242-2209 (Alane Ellison-Medicraft) or
sign up
at the Welcome Center in the Great Room.
Women's Bible Studies – September
6:45 – 8:00 p.m. in the Fireside Room at FBC
"Walking With God in the Desert" – Video Study
by Ray Vander Laan – (Discovery Guides available)
Sept. 2 – Labor Day – No Women's Bible Study
Sept. 9 – "They Were Not Wandering" (#10)
Sept. 16 – "Ears to Hear" (#11)
Sept. 23 – "There's Hope in the Desert" (#12)
As always, women are welcome to join any Monday night.
The Bible Studies can be "stand alone" studies.
Women's Tea
All church women are invited.
Come, enjoy an evening of Tea, Conversation & Surprises!
Future Events
Topic: "Women Mentoring Women"
December – The Ukraine Gala
The Gala benefits our sister church in Ukraine.
March 21, 2020 – Area-Wide Women's Conference

Save the date for the next Area-Wide Women's Conference.
Julie Barnhill will be the speaker. Heidi Hamann is the key organizer
of this event and would love some extra help. If you are interested
in being involved, please call Heidi at 242-4008.
We will provide more information as we receive it.
Small Group Ministry
"Leading Life-Changin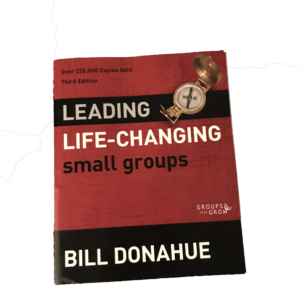 g Small Groups" by Bill Donahue, former Director of Leader Development & Group Life for Willow Creek Church. This nine week study teaches small group leaders the basics of leading a successful group. Regardless of whether a person is leading for the first time or has been doing so for years, these sessions will enable them to more effectively facilitate group discussion and to encourage and support group members in a way that leads to authentic and lasting life change.
Dates and times to be announced.
If you are interested please contact Pastor Rod.